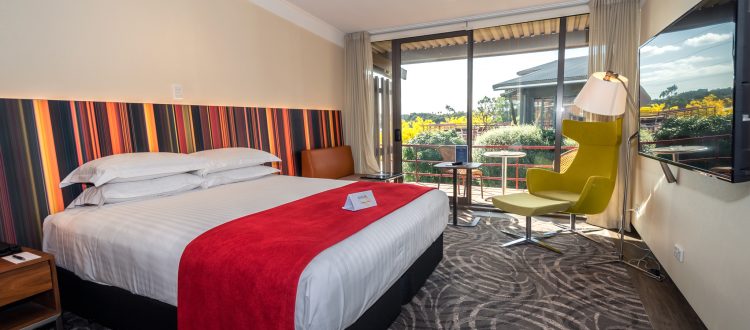 Bureau King
Start From
$219.00 / Night
Large high back chair and ottoman
Bureau King Rooms are located in the Lagoon Wing of the hotel and are 21m2. They contain a King bed triple sheeted with crisp white cotton linen and feature a glass wall separating the bathroom from the bedroom, complete with privacy curtain of course. The bathroom is equipped with a large shower, heated towel rail and mirror.
Frequently asked questions
How many people can we have in a room?
You may have 2 adults and 2 x children under the age of 12 years using existing bedding
Can we have 3 adults in a room?
Yes you may however there will be an extra charge of $28.00 for the extra adult. If you require a roll away for the extra adult it will cost $28.00.